Our CEO Austin Barcley has been shortlisted for 2 of the 2023 Northern Leadership Awards: both the Green Leader and Greater Manchester City Region Leader!
These awards celebrate the best in business leadership, and appreciate and display the achievements of companies across the North. It is great to see the recognition Austin and Improveasy are receiving for our efforts in reaching our mission statement: to reduce carbon emissions by improving the energy efficiency of buildings.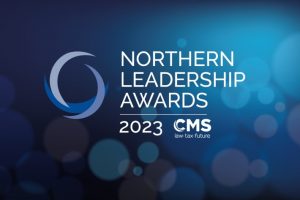 The awards are organised by TheBusinessDesk.com and are now in their fourth year. TheBusinessDesk.com offers regional business news stories across the North West, Yorkshire, West Midlands, East Midlands, and South West. The Leadership Awards were created to celebrate inspirational leaders and the impact they have had.
The award winners are chosen by the following panel of judges: 2019 overall winner Taryn Edge; David Bond, CEO of Sheffield Forgemasters and 2022's overall winner; Sir Roger Marsh, chair of the NP11; Shanaz Gulzar, creative director of Bradford City of Culture 2025; Janine Smith, director of the GC Business Growth Hub in Manchester; CMS partners Ben Hendry and Eleanor Merritt; Laura Bouttell, managing director of Quarterdeck; Alex Turner, joint managing director of TheBusinessDesk.com; and Andrew Staples, Yorkshire editor of TheBusinessDesk.com.
The awards take place on Thursday March 30th at 6.30pm at the Midland Hotel in Manchester. Tickets for the event are on sale here.
The shortlisted categories are as follows:
Green Leader
Rebecca Armstrong – Mersey Eco Grants (MEG)
Austin Barcley – The Improveasy Group
William Beer – Tunley Engineering
Oliver Groarke – b-gen
Ryan Johns – Marketing Manchester
Greater Manchester City Region Leader
Austin Barcley – The Improveasy Group
Lee Chambers – Essentialise Workplace Wellbeing
Donald Moore – One+All